Address:
Edificio de Investigación Ada Byron. Calle Arquitecto Francisco Peñalosa. Ampliación Campus de Teatinos. 29071 Malaga. Spain.
Area of Expertise:
Ontology development
Semantic web technologies
Semantic and formal reasoning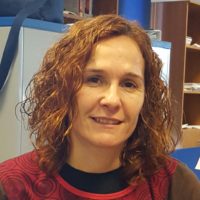 Link to Research Webpage(s):
Role in the COST action
Your Role in Working Group(s):
Contribution to the Project
My expertise is the development of ontologies in different domains. I have developed, for example, an ontology for representing the International classification of diseases (https://www.ncbi.nlm.nih.gov/pmc/articles/PMC5064922/) and another ontology for e-commerce and web analytics (http://www.sciencedirect.com/science/article/pii/S0957417416303141). I also developed a scalable OWL reasoner as my PhD Thesis.
I can contribute to the Working Group 1 by providing my knowledge about OWL, RDF, Semantic Web Technologies and Semantic Reasoning.